Fun Features Found In Foreclosures – One Of The Iconic Mid Century Modern Homes Of Las Vegas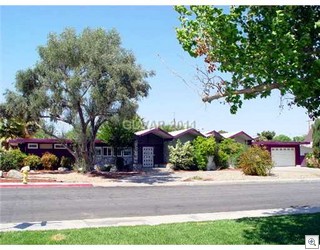 When it comes to Mid Century Modern Homes in the Historic Neighborhoods Of Las Vegas…..
You can't beat the new one that was listed today. I've been watching and waiting for it for several months now.
I'm on my way to see it now, but the pictures in the MLS do tell the story. And – the agent actually took good pictures!
It's had the kitchens and bathrooms gutted, so there's no way for it to go to anyone who doesn't have some big bucks left over after the purchase. I really want this to go to a true Mid Century Modern affectionado.
At $154,900 there's bound to be a bidding war! I fear it falling into the hands of someone who thinks it should become "summerlinized". Send a Text or email or call me if you want the address. 378–7055 jack@unclejack.com
More about it tomorrow!