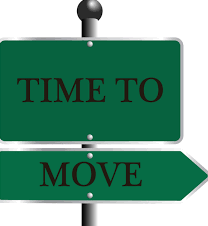 Homeowner tenure is down from the peak reached in 2020, but it has nearly doubled over the last couple of decades, contributing to the lack of for-sale inventory
According to a recent report from Redfin, the typical U.S. homeowner spends 12.3 years in their home, which is a slight decrease from the peak of 13.4 years in 2020 and 12.9 years in 2021. However, this is still much longer than in previous years, with the median homeowner tenure being about 10 years in 2012 and 6.5 years in 2005.
The increase in homeowner tenure is being driven by older Americans who are aging in place. Those aged 65 and older have owned their homes for at least 23 years, while those aged 35 to 64 have owned theirs for at least eight years. In contrast, homeowners under 35 tend to own their homes for much shorter periods, with almost half owning their homes for three years or less.
The trend towards longer homeowner tenure is likely to continue due to several factors, including the lack of affordability, historically high rental prices, lack of move-up buyers, and shortage of homes for sale. The scarcity of homes for sale contributes to double-digit homeowner tenure, which in turn holds back the supply of homes on the market.
While the typical renter stays in their home for two years, homeowners tend to stay for 13 years or more. This creates a mismatch between the number of homes for sale and the number of people looking to buy, particularly among younger Americans who tend to move more often.
Californians hold onto their homes for the longest periods, while homeowners in Louisville and Las Vegas tend to move after less than half the time.
In pricey areas of California, homeowners have the longest tenure, with an average of 18.2 years in Los Angeles and 17.3 years in San Jose. The top five cities for home tenure also include Cleveland at 17.1 years, San Francisco at 16.3 years, and Memphis at 16.2 years.
On the other hand, in more affordable migration destinations in the southern region of the US, homeowners tend to move more frequently. The shortest tenure is seen in Louisville, KY at 6.9 years, followed by Las Vegas at 7.6 years, Nashville at 8.2 years, Raleigh at 8.3 years, and Charlotte at 8.3 years.
Homeowner Tenure By Age

Median U.S. homeowner tenure by age, as of 2021

Under 35 years old
35 to 64 years old
65 years and older
3 years or less
49%
15%
7%
4 to 7 years
37%
22%
10%
8 to 12 years
10%
17%
9%
13 to 22 years
3%
27%
20%
23 to 32 years
1%
14%
19%
33 years or more
0%
5%
35%
Houses that are priced, presented & marketed correctly are selling fast.
Let my 32+ years of Real Estate experience in Las Vegas work for you. 702-378-7055
See the full report at Redfin