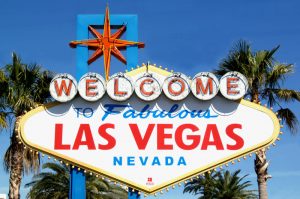 Penske Truck Rental has released its annual list of Top Moving Destinations for 2022, and it's no surprise that warm-weather cities continue to dominate the list. Houston, Texas, and Las Vegas, Nevada have maintained their positions at the top two spots, as consumers continue to seek out warmer living locations. This year's list also boasts more representation from Florida, as Jacksonville joins the list for the first time alongside Orlando, which has remained a top destination since the inception of the list in 2010. Atlanta, Georgia has rejoined the list, making a reappearance since it last ranked in 2020. Year over year, Penske's Top Moving Destination list has unveiled a continued migration of consumers from the Midwest region and into sunnier markets.
The US Census Bureau reports that 27.3 million Americans moved in 2022, which is roughly 4% more than the number of people who moved in 2021. Whether relocating around the Sunbelt Region in Texas or moving across the country to Jacksonville, Florida, or Charlotte, North Carolina.
The top 10 Moving Destinations for 2022 are as follows:
Houston, TX
Las Vegas, NV
Orlando, FL
Phoenix, AZ
Atlanta, GA (Has not ranked since the 2020 list)
Charlotte, NC
Dallas, TX
Jacksonville, FL (New!)
San Antonio, TX
Austin, TX
If you are planning on moving to Las Vegas, or moving to another state and need to sell your home give me a call today!
Houses that are priced, presented & marketed correctly are selling fast.
Let my 32+ years of Real Estate experience in Las Vegas work for you. 702-378-7055
Source: PNF NEWSWIRE