First Friday In The Las Vegas Arts District Celebrates Its Fifth Anniversary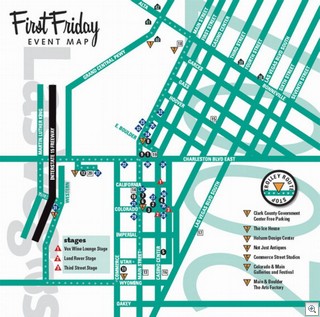 There's lots to see and do and hear as usual, and the fall weather will certainly help bring out a huge crowd this month.
The MUST SEE EVENT this month include TWO photo exhibits from the Las Vegas News Bureau. We published the press release last week. One exhibit is part of the street party at Casino Center and Colorado for ONE NIGHT ONLY. The other is in the CAC space at the The Arts Factory for a 1 month run.
Click here for a complete list of exhibits, music, events and venues.