Moonlight Mid Mod Tour To Be An After Event For Next Month's First Friday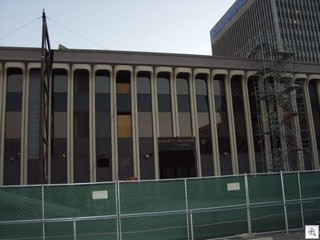 We heard the rumor, got tickets for ourselves, but don't as yet have a flyer, and we don't think many other people know about it yet. I'd love to see it full of VVV readers. Join us!
Friday, 11/2 10PM after First Friday the City of Las Vegas Cultural Affairs Department is sponsoring a
Moonlight Bus Tour of the great Mid Century Modernist Buildings of Downtown Las Vegas.
It's free, but to reserve a seat you have to call Richard Hooker at Cultural Affairs, 702–229–5431