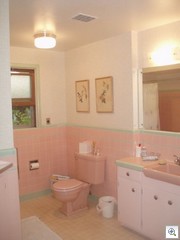 After 3 months of life getting in the way , Susan has finally got her home in Spokane on the market.
Susan is the very first of many out of towners who were about to move to Las Vegas that found us on line when we started VeryVintageVegas. Bruce, (who I haven't told you about) was the second. He went to contract this week on a really nice home in Paradise Palms North.
Susan's having a great time living the Las Vegas Urban Core Life. She's jumped right in and become a regular at First Fridays, Lo-Pro, Classic Las Vegas events and all kinds of fun things. We've got her top choice townhomes all picked out, and anticipate her home selling any day now.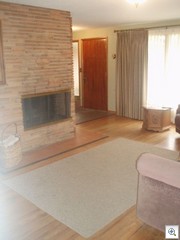 Susan's a nostalgia freak, and loves Vintage, and Retro. She's mad for flocked wallpaper, funky furniture, 50's and 60's light fixtures, pink tiled bathrooms and a whole host of other fun, interesting and kitstchy things. These pictures are from the home she's selling in Spokane. She's looking for the same kind of vintage features here.
The whole Susan Saga Diary can be read on our old blog HERE, in case you need to catch up..