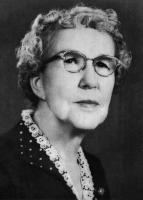 From today's Las Vegas Sun 
By Charlotte Hsu, Las Vegas Sun
We've been a little top heavy this last week on Downtown Redevelopment Stuff, so I thought we'd head out to what was way out of town in 1960.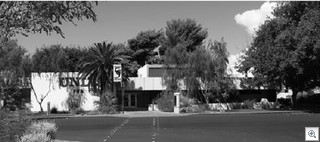 Paco is interested in starting a group to protest and help save the building. If you're interested in helping, drop us an email
The photo of Maude is from the Las Vegas Sun Article, and the Photo of the hall is from the Preservation Association Of Clark County Newsletter
.