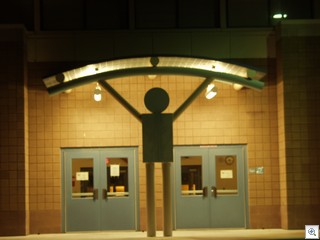 I've probably driven by the front entrance to John S. Park Elementary a hundred times. I've even gone in thru these doors to vote. Yet somehow, I never noticed the stick figure student holding up the arched awning. I drove by last night and it was so obvious in the dark with the backlighting, that I just had to share it with you.
The school, and eventually the John S. Park Historic District were named after an early pioneer of Las Vegas who arrived in 1905. He organized and was president of Consolidated Power and Telephone. He lived on 7th Street. But I'm not sure which house. Does anyone else know?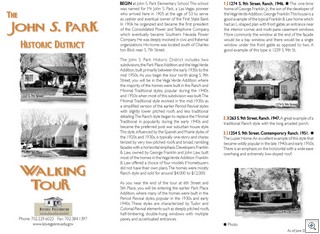 You should really do it twice. Once in the daylight and once in the dark. It's a great trip down memory lane.
Coincidently (or not) I'll take the opportunity to mention the 2 listings I have in the John S. Park Historic District. As much as I HATE to admit it, we've had to lower the price on both. They're at 1249 8th place, which is one of the stops on the walking tour and 1273 9th Street.
Tags: john+s+park, historic+district
.