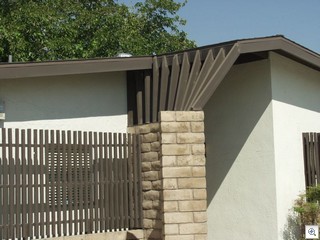 I started looking for great (or at least good) examples of what can be done with 2×4's and 4×4's and slats and beams and battens. I've always loved this first example which is on Maryland Parkway between Oakey and St. Louis.
(All Photos on Very Vintage Vegas are really thumbnails. You can see a larger version just by clicking on any picture.)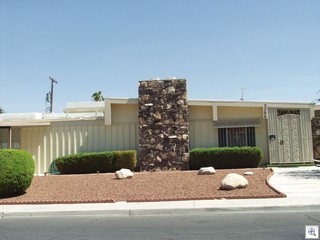 1×2 slats over a wood siding are called battens. They serve a useful purpose in covering joints in paneling or wood sidings. They can also be used decoratively, as we see in this example from Paradise Palms.
There's several more examples below the fold .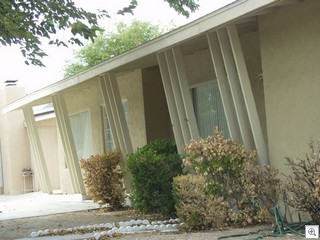 Support columns can be on a diagonal. They don't have to be straight up and down, and groupings of them might be structural overkill, but the effect is beautiful. I found these support posts in Southridge Estates.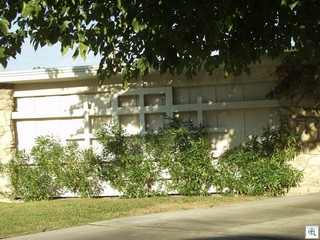 On Sixth Street in The John S. Park Historic Neighborhood, I found great trellis design dressing up the front of a side entry garage.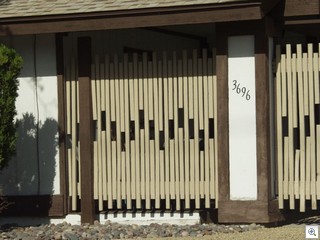 Privacy screening can be created to block the sun, and add some geometric interest.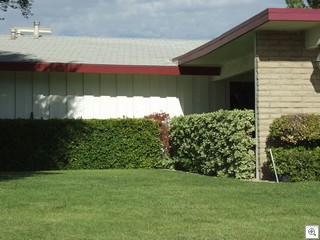 Battens don't have to be narrow strips of wood. These are 1×10 planks used with the same effect.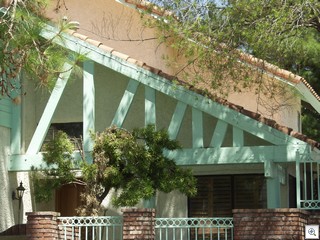 Exposed Beams accent the lines of the home, and still let in natural light.
If you know of a home with interesting treatments from wood, I welcome you to send me an address or send me a picture, and we'll add them to the post.
.