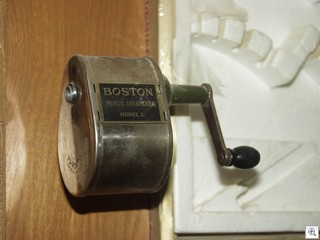 We've found a one owner home, with everything original. There's some structural problems and slab problems, which can be fixed, but it's a tremendous project house for the right person with time energy and money to restore this classic.
These vintage elements just prove that it's truly an all original home. 3 period bathrooms, original kitchen, stone fireplace and more.
It's not my listing, but I'd be happy to tell you more about it if you're looking for a real project.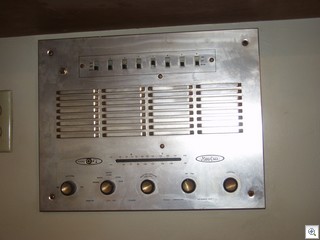 If you've got things like this 1960 intercom system, I'm encouraging you to save them and keep them in place, even if they don't work. They're great testaments to the home's era, and to your awareness of what's cool.
And If you have stuff like this hanging around in a closet or in a box in the attic etc, there's people like me who actually collect stuff like this. Let us know. Send a picture or email us about it and we'll help you figure out a way to put it to better use.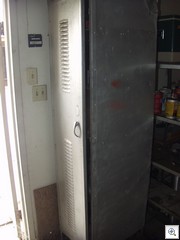 There;s a whole set of these vintage military lockers in the garage. I'd be painting them bright red or blue and put them to great use.
.