I've discussed many times that there's really 3 groups of sellers. The pre-foreclosure, bank owned and desperate sellers have done a lot of price dropping and there's give away property all over, not just in Vintage Vegas. But they're usually pretty crappy houses. Group 3 are overpriced, not motivated at all, and shouldn't be on the market at all.
But the Group 2 seller is the topic today. These are the normal everyday people who aren't in trouble. But they DO want to sell and the only thing wrong is their timing. Grandma needs to live with them. The new job in another city is about to start. They need more or less room. Illness forces them to sell. Each one has a different story, but the stories are the ones that make them normal.
For the last few months, most of these sellers were behind the curve of pricing while we digest all the foreclosures and crappy homes. But now we're seeing some modest price adjustments on their part. These are often the best homes, and now that things are starting to stabilize, new buyers are coming to the market looking for the best homes.
A few good examples are some of our listings which definitely fall into group 2.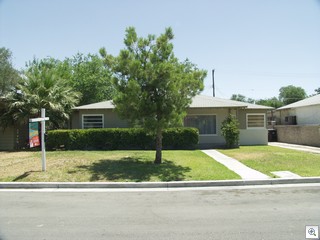 1249 8th Place sold for almost the original list price of 329,000 in just 3 weeks when it first came to market. It was due to close the day the whole lending melt down happened. We gave the buyers another 60 days to get it together. Finally we put it back on the market, dropped the price 10,000, and now we've dropped it another 10,000 to 310,000. It's one of the finest examples of post war bungalow in the John S. Park Historic District. We have more pictures of it in our Gallery in the left column.
Price Reduced to $310,000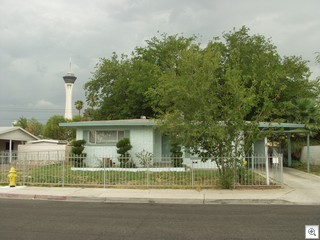 1704 S. 9th Street is a really cute weeping brick home. The seller has gone to a nursing home, and is looking for offers. The price has been dropped to 218,000. The wood floors are in great shape and the roof and AC are very recent. Huge shade trees keep the sun off the house in the afternoons. It's fully fenced with wrought iron in the front and block in the rear.
There's more pictures in our gallery and if you're looking for really cute and affordable, this one should be looked at.
Price Reduced to $218,000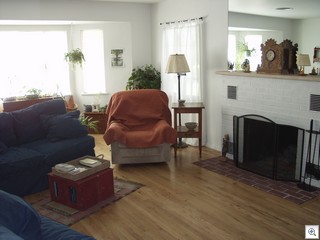 1279 9th Street is a sweetheart. The back yard is serene and peaceful and beautifully landscaped. The kitchen is fun and inviting and has lots of counter space. Original hardwood floors are polished and beautiful. The sellers are dividing their time between their new home in Albuquerque and want to get this sold. They've dropped the price to under 300,000. It definitely deserves a look. There's lots of pictures in our gallery
Reduced to $299,000.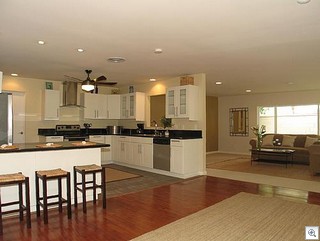 1720 15th Street is simply stunning. 15th Street between Oakey and St. Louis is one of the Premier Streets of all of Downtown. Frantz and Stephanie have done a magnificent job restoring this home. It's functionally modern, yet nostalgicly charming. We've never had a problem getting top dollar for one of their redeuxs. Still, we've reduced the price by 20,000 and they're willing to look at all offers.
You'll see from the pictures that this is a very special home.
Reduced to $459,000.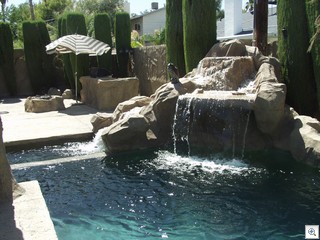 2594 Capistrano in Francisco Park is a gorgeous home that's had so much money spent on it to make it that way that someone's going to get a real screaming cool home. The beach entry pool with rock wall waterfalls, the full bar and antique fireplace are done in gorgeous hand crafted hardwoods. All flooring is tumbled travertine. The list of unique features and upgrades just keeps going on and on. It's a real sad story. Illness that forces the sale of their dream home. But they do need to sell, and we've dropped the price by 30,000. It's as nice as the pictures. Reduced to $369,000.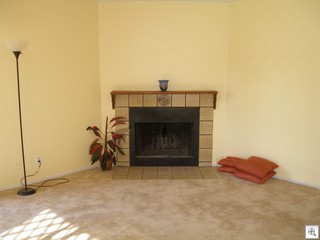 5012 Newport Cove #A is condo near UNLV. No it's not "Vintage", but it's cute, affordable and the seller knows that the Condo Market sucks. He's dropped the price 30,000 less than he bought it for. He's open to ANY reasonable offer. He doesn't have a mortgage on it, just wants to put the money to a better use. $130,000 is a ridiculous price since every other unit in the complex is 150k or more. The pictures are here, but at this price, who cares what it looks like.
Reduced to a ridiculous $130,000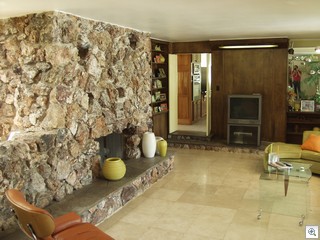 1701 15th Street IS UNDER CONTRACT. This is a real good example of what we're talking about. No we didn't quite get the asking price, but the buyers love the home, know it's unique and one of a kind (as are almost ALL Vintage Vegas homes). There are homes selling, and if you're not bargain hunting for a crappy fixer upper, there's probably the best selection that we'll ever get to see again of the really nice homes that I'm showcasing here.
Someone already scooped it up.
.