Suite Charity Open To The Public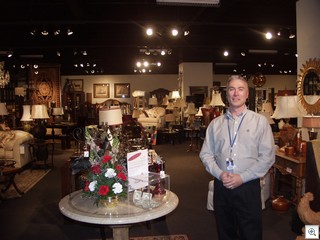 Our friend and client Dennis Dunn told me last year that he was bored since he'd retired so early in life. I suggested that he put his time and energy to a productive use, and get involved with a charity or organization. Dennis took my advice to heart and figured out a way to truly be a help to the world.
Dennis figured out that the home decor industry had lots of floor models and  samples that they didn't want to ship back to the factories. He got them to contribute them, and got the World Market Center to allow him to use an unoccupied space to sell them. All Proceeds benefit 3 of my favorite charities. Nevada Aids Foundation, Opportunity Village and Habitat For Humanity are all beneficiaries.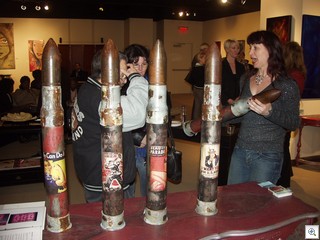 Dennis also opened a gallery for the same purpose, and features 5 of the great local artists. The artists also contribute to the charities in lieu of rent.
Unlike the rest of The World Market Center which is only open to "the trades", anyone can grab some amazing bargains at Suite Charity or some fabulous art at Artspace/Originals. The hours are 9–5 Monday to Friday. It's located in building B, but during construction of building C, it's a little tricky to get to. You have to go in from Martin Luther King, on Discovery Drive. For more information, or directions, call 477–0048