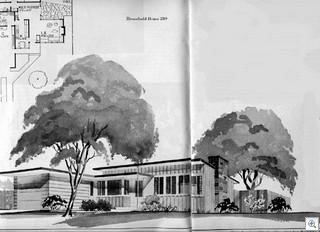 I found a great website called swankpad that I thought I'd share with you today. I grabbed a few of the hundreds of images of 50's and 60's advertisements, fashion, home decor and other fun mid-century modernism.
It's been a pleasure this last week to have some fun on the internet instead of the normal barrage of phone calls, projects, showings to get ready for, negotiations, ad writing, and heavy duty blogging. I know that the normal routine will hit hard and heavy next week, so I'm just going to spend this week having some fun.
I also managed to create a whole bunch of closet space by getting rid of workbooks and old files from 15 years ago that were stacked in boxes eating up some very valuable closet real estate in my home. I did that because I was looking for some old advertisements from my early days in real estate. I'll be showing you some of them tomorrow when I finish my year in review post on how "VeryVintageVegas" came to be.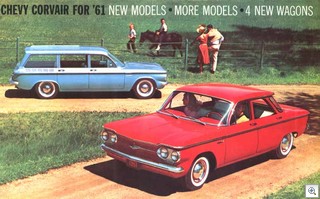 And the very first brand new car that my father ever bought was a white stripped down 1962 version of the Corvair Station Wagon. It did have an am radio, but my dad wouldn't spring for the sun visors, or the white walls, or any of the other goodies. It was a tight fit for all 7 of us, but I learned to drive on it 8 years later. So many childhood "remembories" come flashing back when I go to websites like SwankPad.
Yes, my littlest brother coined the term remembories when he was 4 or 5 and our family has used it ever since.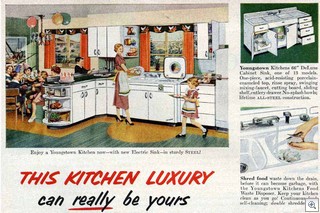 In the meantime, I have a feeling there's not a lot of work going on in your world either. Most of you (according to the tracking thingies that Steve monitors for us) look at VVV during 9–5, so I'm providing something for you to do if your boss has you locked out of the porn and game websites.
Next week, we'll get back to the serious business of preserving and improving our neighborhoods, educating the public and other Realtors about Vintage Vegas, saving our mid-mod architecture from the wrecking ball, re-thinking the arts district, maintaining pink bathrooms and all the other fun stuff we do.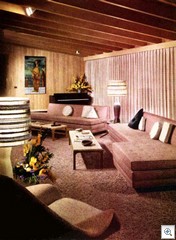 Here's your bonus set of photos from SwankPad in case you really want to get serious about mid century decor. Here's a collage of great 50's rooms from the Better Homes and Gardens 1957 decorating style book.
In case you didn't find enough to keep you occupied while the boss is on vacation this week, you can always click on some of Didi's Links in the right column of her DimBeautyOfChicago blog.
Have Fun!
Uncle Jack