Worst MLS Photo Of The Day – Skinny Buyers Only, Please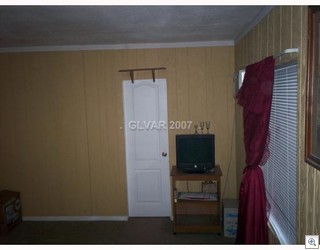 It's a good thing body size isn't a protected class. Even Uncle Arnie (my brother the photographer from Austin TX who's in town this week) couldn't figure out how this picture got so badly compressed. I don't really think that this doorway, or closet door is accurately portrayed. And I doubt the house has settled that badly, either.
The only thing worse than a bad picture is NO PICTURES AT ALL!