We try to help worthy charities as much as possible. Safe Nest and Shade Tree, and Child Haven are 3 that get our indirect support whenever we can help.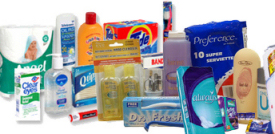 GLVAR is having its 8th Annual Toiletry Drive through February 11, 2008, for Shade Tree, Safe Nest Women's Shelters and Child Haven.
Please bring toiletries to the Association throughout the month of January for distribution in February. Thank you for your support. Please bring your donations to GLVAR by February 11, 2008. Contact [email protected] or 784-5032 for more information.
Sample bottles, hotel room giveaways or anything you buy for yourself would be great donations. Laundry products, shampoo, razors, hair care, toilet paper, q-tips, etc etc are all welcome.
There's a drop box in the lobby of the Greater Las Vegas Association Of Realtors at 1750 E. Sahara, between Maryland Parkway and Eastern Ave. Hours are 8 to 5 M-F.  
If you can't deliver, give us a call or an email, and we'll send one of the VVV crew to pick up your donations (at least here in Las Vegas).
Tags: safe+nest, shade+tree, child+haven, jack+levine