Cleaning Up From A Very Crazy Week In Very Vintage Vegas
Even though I got behind in my usual posting routine, I was still out showing homes, getting 3 deals into escrow, showing off our historic neighborhoods to prospective buyers, and all the other fun stuff I do everyday. Here's a collection of pictures I took. Each of them was intended to be a post of it's own, but that won't happen, so I'll give them to you as potpourri.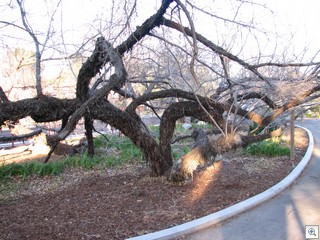 Anyone know the name for these great trees that are in many of the yards in Scotch 80's?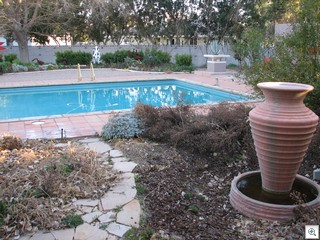 I stopped in to see my friend Aaron Schave's listing on Waldman. Great house, and just under a million dollars!
All the lots in Scotch 80's are a minimum of 1/2 acre.
You don't find yards like this in the suburbs!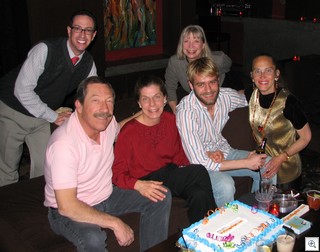 A lot of our friends and many of the regulars of the Thursday LO PRO Mixer at the Downtown Cocktail Room stopped by last week for the VeryVintageVegas 1st birthday party. Pictured here just before we destroyed the cake, is the whole team that helps me keep track of the goings on in Vintage Vegas.
In the back is our cultural historian Brian Paco Alvarez, and our Grammar and Spelling editor, Susan Dean. That's me on left with our community activism editor Pam Hartley, Steve Christmas, who's our in house lender, and graphics editor, and on the far right is our fashion editor, and the best dressed woman in all of Vintage Las Vegas, Mary Alderman.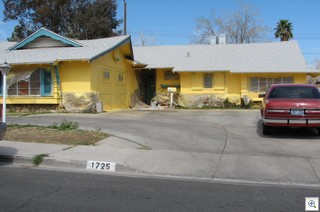 Our listing at 1720 Bracken went to contract quickly this week. Across the street from it, the house is getting some new color. We're anxious to see what trim color is used for the accent.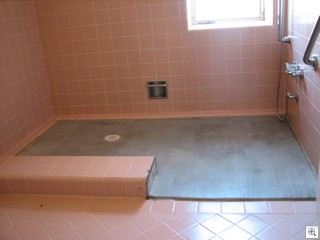 One of the many things we loved about 1720 Bracken is the pristinely preserved pink step down shower tub. We found a similar one in McNeil the other day that wasn't so "pristinely" preserved.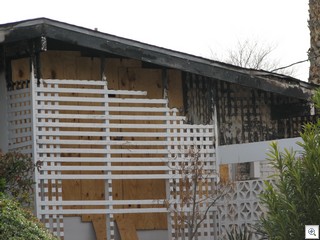 A fire did a real number on this Paradise Palms Mid Mod. It's on Desert Inn just west of Eastern Ave. Since it was one of the last homes on Desert Inn that was still residentially occupied, I had great hopes that some small business owner who "gets it" would maintain the architectural integrity when converting it to his or her fabulous office digs.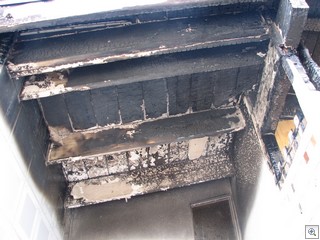 I don't know the story of how the fire started, or how extensive the interior damage is. Any one know?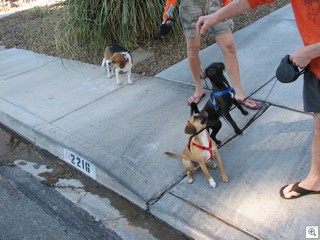 We showed a great new listing on Geronimo in Paradise Palms and ran into a "gaggle of puggles" while we were there. Pugs and Beagles seem to be a popular mix of designer dog that we've heard about, but these were the first ones we've met.
Very Cute!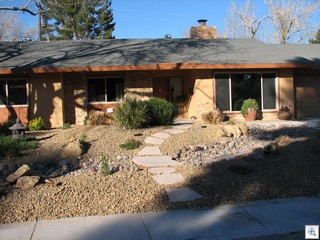 And the home on Geronimo that I'm talking about has been beautifully redone in and out, and is priced at 413,000. Since the market has shifted, and real buyers looking for NICE homes are back out shopping, this is one you might want to consider. I know of a whole lot of them, that might be perfect for you.
You did know that your competition is already out looking for the best homes, didn't you? Give me a call or drop me an email, and I'll fill you in.