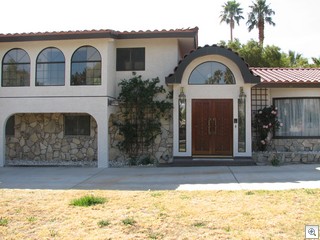 We'll have this intriquing custom home in Crestview Estates available for sale once everyone grabs up the treasure at the Estate Sale. There's some interesting antiques, lots of art, dishes, nicknacks, furniture, piano and collectables.
The Sale starts at 8 AM both Friday and Saturday March 14 and 15.
Until the home is empty, we won't be able to get pictures, but trust me, it's a unique property.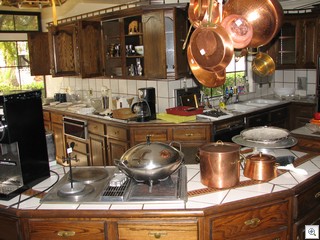 The tri-level home is over 3500 sf and sits on a 12000 foot lot at the corner of Oakey and Chapman.
Stop by Friday or Saturday. There's plenty to see, and who knows what treasure you'll find.
At the moment, this wonderful, custom kitchen looks like it ought to be in a Worst MLS Photo Of The Day. Trust me, we'll have it all emptied out, and ready for a new buyer in just a few days.