Video Proposes They Put The Las Vegas Art Museum At The National Golf Course Which Is Surrounded By The Mid Century Modern Neighborhood Of Paradise Palms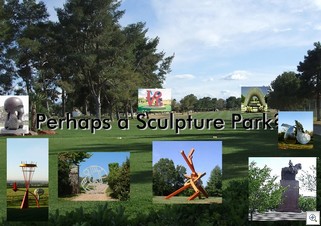 Yesterday we were emailed the link to a video created by someone in Paradise Palms. It's a great idea for how to save the National Golf Course from being re-developed into a 600 home housing tract.
We didn't know who created the video, and until we did, we didn't want to publish something without having vetted it first. That mystery is now solved, as Kristen Peterson wrote about the idea in today's Las Vegas Sun.
Neighborhood Dream: A Place To Putt And To Ponder Art
The idea is to merge the golf course with the Las Vegas Art Museum which is coincidently looking for a new permanant home. We have the link to the video that was made.
You can watch the video yourself, which really makes the point, but I'll quote Kristen as to why I turned off the music half way thru it.
"Set to a choral rendition of Stephen Sondheim's "Sunday," the 3 1/2 minute choreographed slide show is a little precious, a little over the top and, much like Sondheim's song, a little dreamy."
You can watch the video from this link at SAVETHECOURSE.COM