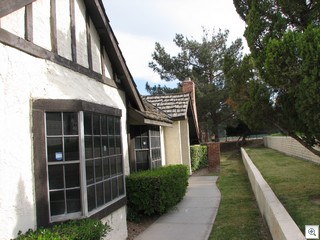 We looked at a few bank owned repos in the fabulous Liberace Designed Forest Hills Townhome Community.
Forest Hills
Neither of them had pictures, of course, so we didn't know what to expect. They were both the SAME basic floor plan of a really nice unit that Susan is considering.
When all is said and done, she'd have to spend more money to end up with a property that's as nice as the already well priced, extremely nice one that's not a foreclosure.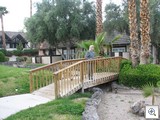 Both could be brought back to a "rentable condition" for considerably less than you'd have to spend to make it into a "dream home", and that's why they're a bargain. This is true of most of the bank owned REO properties, especially in Vintage Vegas.
Out in the suburbs, you can find some pretty decent and even almost new foreclosures at 2005 prices.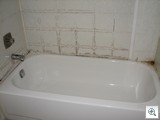 We went thru various stages of shock, awe, disappointment, hysterical laughter and stunned silence.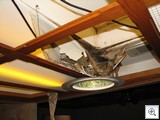 If you've got a LOT of cash, (since these 2 can't be financed) and a lot of energy time and money after the close, then these 2 could be terrific deals. Forest Hills is one of my favorite townhouse communities, and will have a very strong comeback shortly as the foreclosure crisis grinds to an end.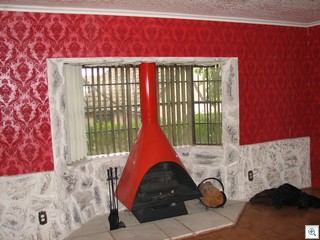 Both are 2305 square foot single story townhomes with 2 car garages. One is still way over priced at 209,000, and the other one is only 189,000.
Actually, the red crushed velvet wallpaper in the master bed room of the cheaper one is pretty darn retro, but the red fireplace in the master bedroom really screwed up the room, unless you're going to run a whore house. This is the hysterically funny room, BTW.
Dana Erlich, a Keller Williams Agent In Santa Monica says it real well in her Email Report:
But let me warn you: chasing foreclosures and short sales is NOT for the faint of heart. I can hold your hand through the process. But you cannot be in a hurry to close on your property, and more importantly, you cannot be emotionally attached to the outcome.

You see, the banks are overwhelmed. You need to be willing to move at their pace. It's called "wait-then-hurry-up". And if you are thick skinned, are buying mainly for investment rather than seeking your dream home, let's find you a foreclosure!
There's some amazing investment opportunities just waiting for the right buyer. But we don't recommend it as a way to find a DREAM HOME.
And most importantly, many of the "dream homes" are now priced at 2006 prices as well. Check some of them out yourself. You can search the MLS all on your own, and you'll quickly see what I mean.