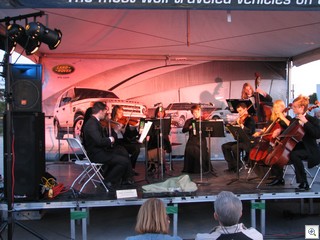 No matter what your taste or style, there was something for everyone at last night's First Friday. I never left the street party area in front of the Funk House Antiques. We ran into a lot of friends and neighbors and readers,
Of course there were events and showings and art at 30 some different venues, but I never managed to get past the street party part of it last night.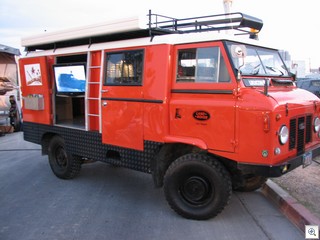 We caught a mini concert from the Las Vegas Youth Philharmonic, and listened closely while asking a thousand questions about the 1964 Landrover search and rescue vehicle that was on display.
This one was only one of 600 made for fire and rescue departments and was in service for 30 years the swiss alps.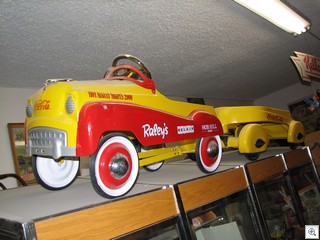 Of course, once I was thinking about antique or vintage vehicles, I was immediately drawn to this on which is for sale in the FUNK HOUSE, which is one of the truly great antiques stores in downtown Las Vegas. Cindy, the owner, is the person primarily responsible for the creation of the First Friday.
Tomorrow we'll look at some of the people and crowds.
If you're not coming out to these very special events, then you're really missing out. It's easy to remember, since it's always the FIRST FRIDAY of each month.