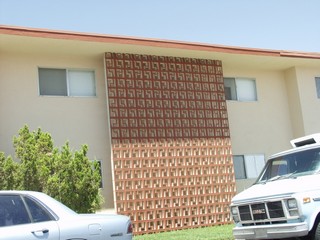 Today, there's a renewed appreciation for them. They're actually called "Stone Screen" after famed mid century modernist architect Edward Durell Stone" .
I've been collecting pictures of the different patterns for over a year.
I've been trying to get them categorized into an album, but have decided instead to start presenting one a day until I run out of them. That will kill several birds with one stone.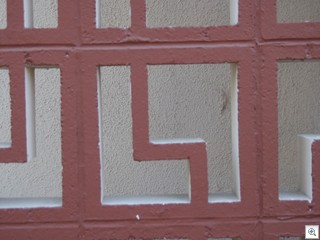 The VERY first one to ever attract my attention about 20 years ago was on the apartment building on Rexford Drive in the Beverly Green Neighborhood.
So, therefore, here's #1 in this new series.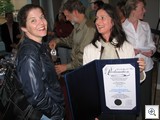 And Wednesday, when we attended the opening of the street art installation called "Ornamental" in the front of the Soho Lofts, the artist Catherine Berg told me that this very wall was the first of them that she ever noticed, and was the inspiration for the work.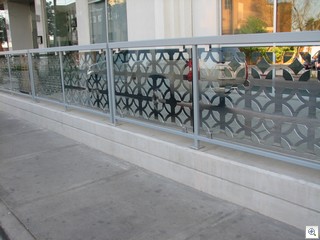 They didn't photograph well as they're mirrored images on plexiglass, but here's a few of the pictures I have of the display celebrating the ornamental decorative block patterns of mid century modern Las Vegas.
Check them out at the corner of Las Vegas Blvd and Hoover. Then start noticing the Stone Screens every where you look in almost all of the historic neighborhoods of Las Vegas.