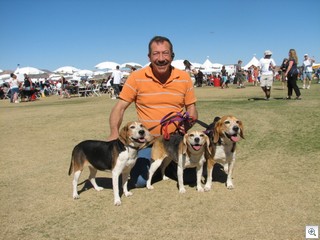 I normally am scrambling for enough hours on Saturdays to get all the "weekend only" buyers taken care of. Yesterday, I wrapped up early and came thru with my promise to the beagles to take them to Pet-A-Palooza.
Shadow is on the left, Maggie in the middle, and Bayley on the right.
I'm astounded that I didn't run into a single person that I knew. Not One!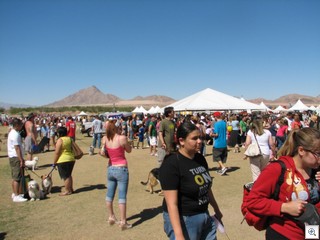 Huge crowds, and about 5000 dogs and 2 cats all in one place.
I took about 50 pictures, when I wasn't wrapped up like mummy in dog leashes, but here's the biggest dog and the littlest dog that I managed to spot.