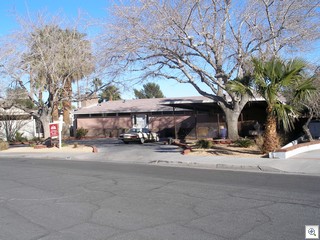 A long while back, I had a dramatically over priced listing on the incredible Maria Elena Drive. The stubborn seller "wouldn't give it away" and turned down 575k a couple of times.
Of course now it's a bank owned repo at only 450,000.
Inside and the back of the hillside property is truly an amazing example of mid century modernism, but it's truly one of the ugliest fronts in all of downtown Las Vegas. I had about 50 different people give me great ideas about how to make the front of the home as dramatic as the inside and the backside AND THE REST OF THE STREET.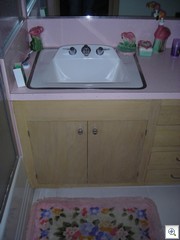 There's 4000 sf, with 5 bedrooms and 4 out the 5 bathrooms are stunningly original.
The pool and the tennis court are down the hill on the walkout basement level, and about 3000 feet of the home is at street level, making it look like a one story home.
On the old blog, I published some pictures of the fabulous homes on Maria Elena, and I'm still trying to find out who the street was named after.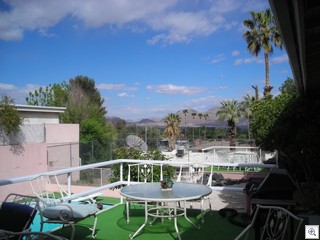 There's a whole lot more about this home that's now 300,000 less than it was listed for 2 years ago. Call me if you're curious.