Pattern 9 – Decorative Blocks That Are Readily Found If You're Looking For Retro Mid Century Modern Las Vegas Real Estate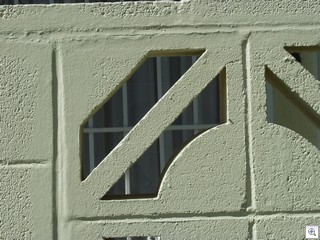 This interesting design is simple, yet lays out in  different ways to create all kinds of different patterns.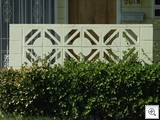 I've found it laid out in 2 different way, but I I've never seen it as a whole wall. Let me know an address or email me a picture if you spot this pattern in a bigger wall. I'm going to be on the look out for it. If it was bigger, it would have alternating circles and diamonds.