Mid Century Modern Homes In Las Vegas Often Had Decorative Stone Screen Walls For Privacy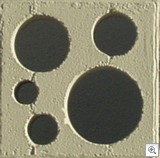 Pattern #17 in our series, seems to be everyone's favorite when the subject of the decorative block walls comes up in conversation.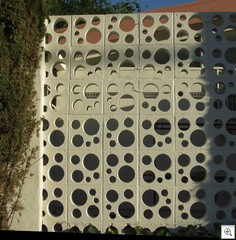 We call them the "champaign bubbles".
I've seen these on at least 2 dozen mid century modern homes. They're scattered all over downtown, McNeil, Glen Heather, and Paradise Palms.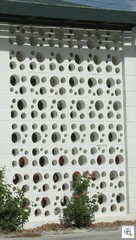 There's absolutely nothing wrong with painting your decorative stone screens, either. In fact, the more colorful the better as far as I'm concerned.