We attended the VIP Broker opening Last Thursday night, and were WOWED with just about every aspect of these fabulous lofts.
Saturday May 3, from Noon to 3pm is the public open house. Mayor Goodman is speaking at 1pm, and EVERYONE IS INVITED.
You'll find them 2 blocks south of Alta on Tonopah Avenue, which is one block east of Rancho.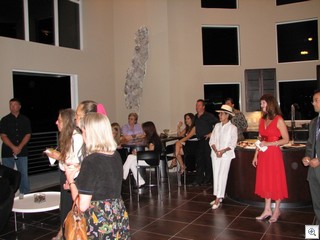 If you are in the market, I'd certainly be happy to represent you. Colliers International is the listing agent for these, and they welcome broker participation.
The first 5 units are complete, and ready for sale from the High 700's to almost 2 million for the 3400 sf penthouse. There will be 3 more buildings, each with only 5 units coming in the future.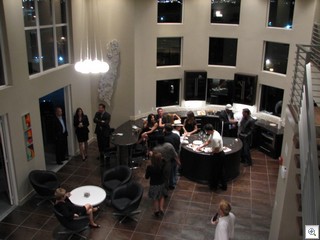 Whether you're in the market or not, it's a great place to see some fantastic design, amazing gorgeous lighting and fixtures. Especially, don't miss the hand painted, metallic finish Italian Porcelain floor tiles. If you've never seen a round kitchen, you'll be as awed by it as I am.
Local Downtown artist Steve Spann has provided the art for the walls, so it's also a gallery showing for Steve's beautiful and varied abstracts.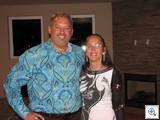 Ken Wolfson, who designed, developed and built this gorgeous property has become a good friend over the last year. He deserves a big round of applause for showing us what can be accomplished in the realm of urban infill. We've been talking about how to take this concept and repeat it in a broad price range. It's possible, and Ken's the man to do it.