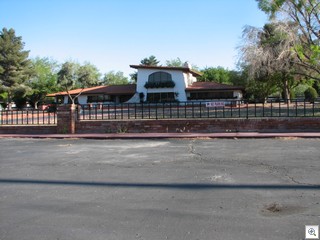 I rarely mention it, but I sure love to drive down it. We had it on the History Hunt Last Summer.
One of the grand Old Vegas Estate Homes on 2 acres is for sale by owner. It's always been one of my favorites. Just 2 million give or take.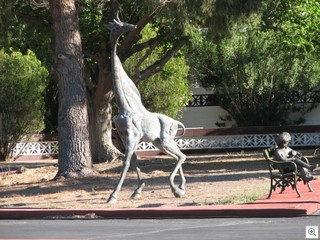 It sports the only GIRAFFE that I know of in all of Las Vegas. Maybe there's one at The Las Vegas Zoo, but I haven't been there for a long time. (YES WE HAVE A ZOO!)
Talk about yard art!
Take The Very Vintage Vegas History Hunt Of Historic Las Vegas Neighborhoods
If you want to spend a pleasant spring time afternoon and about 2 gallons of precious gasoline….
Why not drive the HISTORY HUNT that we put together last summer. It will take you to some fabulous historic Las Vegas Neighborhoods and some secret little spots that I love. You'll also see some truly beautiful homes, and get a real sense of what we're talking about here at VeryVintageVegas.
All of the directions are in the post that's linked to above where it says HISTORY HUNT.
When you've driven it, give me some feedback in the comments to this post. If you did it last summer, tell our good readers what a great experience it was.