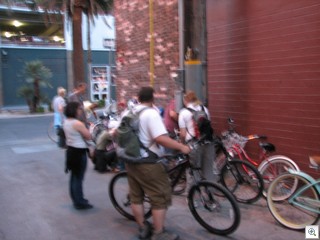 I won't show you my skinned knee. It's now becoming a first Saturday in the month ritual for lots of downtown residents to get together for a "bar crawl" thru downtown.
About 25 of us gathered at the Arts Factory, and headed to our favorite downtown bar, the Downtown Cocktail Room. There, we got a chance to talk and get to know each other before heading off for more rowdy venues.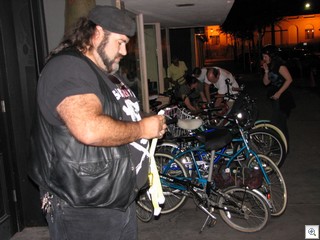 Truly, Hogs and Heffers, (after some testiness about us trying to park our bicycles in line with the Harleys and choppers and big boy toys), was the most fun stop of the evening. We danced, watched the lady bartenders give us a line dance on the bar top, and mingled with some "real" bikers as well as some "lawyers on Harleys".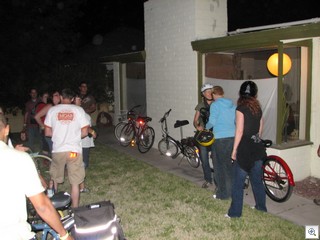 Dona Maria's on Las Vegas Blvd at Charleston fed us their excellent, as usual, Mexican fare and then we headed to a backyard Bar-B-Q at Josh Geidel's home in the the Historic Huntridge Neighborhood.
I baled out after that, since I was only 6 blocks from home, and the knee was really stinging.
Give it a try next month. It's a great way to meet some new people, get some wind in your face, and see downtown from a new perspective.
There's MORE PICTURES BELOW THE FOLD, if you want to see them. Just click on the "read more link.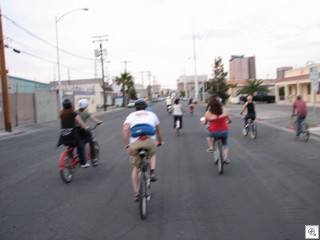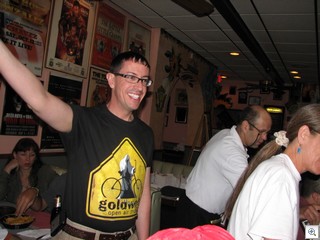 Brian Paco Alvarez and Pam Hartleys Pony Tail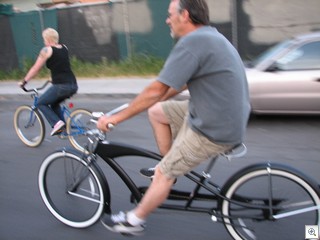 Ed and his 20 foot long "beach cruiser"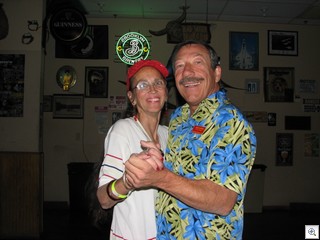 Handing the camera to strangers doesn't usually end up generating a good picture, but this time, it did.
Me and MJ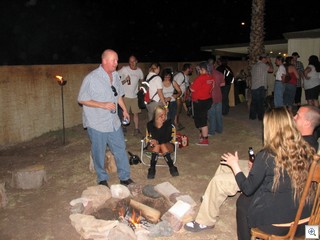 Josh Geidel's backyard party in Huntridge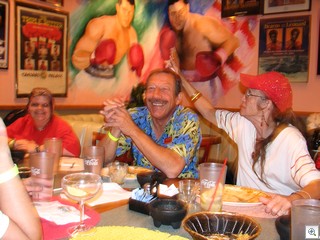 Dona Marias on Las Vegas Blvd at Charleston
Bar hopping became BAR DANCING
I didn't think we drank THAT MUCH!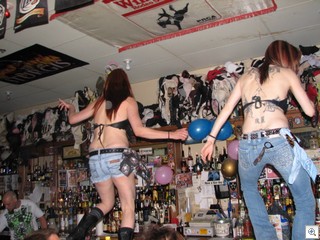 Line dancing bartenders dance on top of the bar at Hogs and Heffers.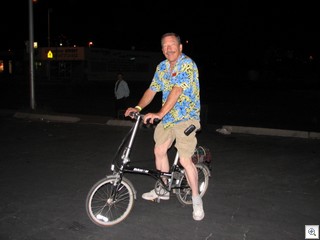 A big thank you to Ray in Paradise Palms for lending me his European folding bike. Knowing nothing of bicycles, I had no idea how practical and "hip" a bike could be.
I had a great time, and want to say thanks to Ray, and to everyone, especially Ernie and Fran, and Wes and Debbie, for getting this monthly adventure off of the ground.