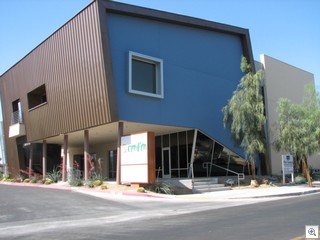 Because I was at the Wolfson Lofts several times these last few weeks, I took the opportunity to do some driving around. There's lots of new buildings, and some very creative architecture.
The Medical District includes UMC and Valley Hospitals, and lots of doctors offices, labs, the Clark County Health Department, outpatient procedure centers etc.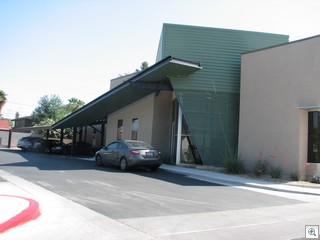 The Medical District is one of many districts that have been designated by the city. We discuss the arts district a lot at VVV, but there's also the Fremont East Entertainment District, the Casino District, which is Fremont Street Experience, the Business and Government District, The Cultural Corridor among others. We'll try to do more coverage of each of these in the future.
Commercial Real Estate doesn't have to look Mediterranean, and it doesn't have to look like a strip mall.