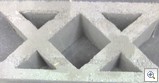 The other design that I found at the big box home store the other day is just a simple cross hatch.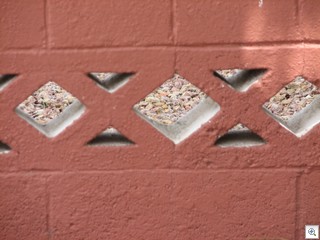 You'll find this at the top of block wall fences all over the suburbs, but once again, I've never seen it in Vintage Vegas.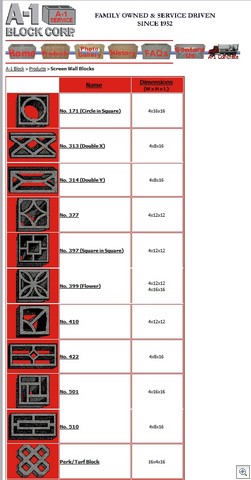 The other day, a reader in Florida asked about where you can get some of the retro patterns that I've been showing, and a few days before that, I had hinted that I only have ever found one manufacturer that's still making them.
A-1 Block Service is in Orlando Florida. With all the interest in Mid Mod around the country, I'd think there's a few others. If anyone else has a lead for us of another manufacturer, please let us know
You'll notice that today's pattern which they call the "double x" and yesterday's "double Y" are both there. There's a couple I've NEVER seen in Las Vegas and some that we've already covered or are about to, soon.
There's several concrete block manufacturers right here in Las Vegas, but none of them make these.