Worst MLS Photo Of The Day – Retro Bathrooms In Las Vegas Are All The Rage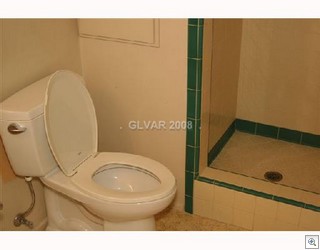 It's the retro tile work in the shower that's the feature of this bathroom. A white toilet is not a feature.
A white toilet with the lid open is a TURN OFF! A vertical picture would probably be better.
So if you have to show the toilet, close the lid.
The only thing worse than a bad picture is NO PICTURES AT ALL!