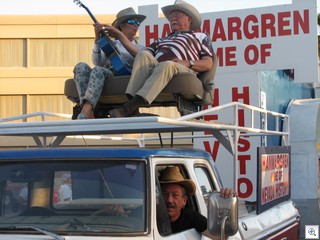 I've had enough Historic Preservation stuff for a while. After I post these photos, it's back to covering the Real Estate, Urban Living, and Neighborhoods topics.
I'm only posting 2 on the front page, and the rest will be in the "Read the rest of the story" link.
I'm not commenting on any of it, just posting the best of the pictures.
Sorry if you missed it.
Jack LeVine was honored to drive Dr. Lonnie Hammargren's Float in The Helldorado Parade in Downtown Las Vegas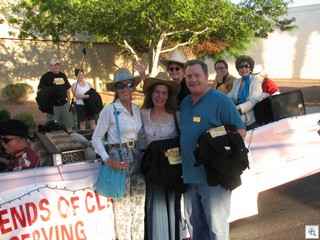 The Friends Of Classic Las Vegas group did the parade in a 57 pink Cadillac!