The Mid Century Modern Las Vegas Neighborhood Of Paradise Palms Has Some Of The Most Unique Decorative Concrete Block Patterns

Here's a favorite of mine that I've only ever found in the part of Paradise Palms that's north of Desert Inn.
Pattern Number 33 In the series of Mid Century Modern Decorative Block Designs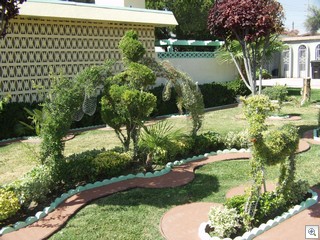 I know it's not really American Indian, but I'm reminded of an Indian Blanket pattern, though I'm not sure why it invokes that thought in my mind.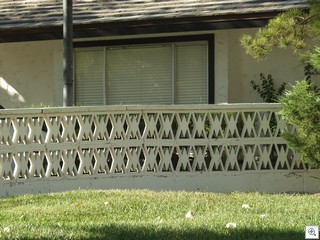 It's on Golden Arrow, in a fence and the picture above is from the home on Sombrero that has the topiary garden in the front yard.
If anyone has ever seen this pattern outside of Paradise Palms, please let me know.