Actually the listing just says:
Bank owned. As Is. Buyer to pay all Sellers normal closing costs. Your agents commission might be reduced if you make an offer that's too low. Everyone has to share the pain. Buyer Beware. Buyer to waive all rights regarding statutorily mandated disclosures. .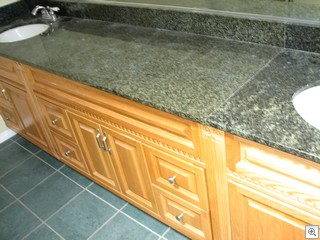 I almost forgot to tell you about the granite counters in the master bathroom.
If you keep reading today's other post you'll know why I'm so testy today.
Who ever did this home over used left over materials from several other homes or offices.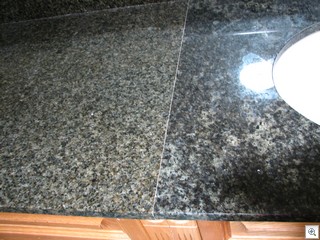 Don't do this when its your turn to do over a home or a bathroom. Duh!
These pictures were taken on the fly. The buyers I was with were dragging me out.
I'm still looking for a name for this series. Any suggestions?