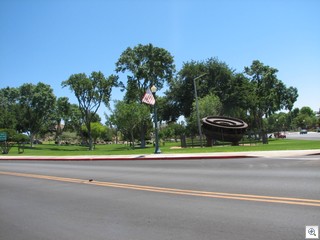 Boulder City was the first master planned community in Clark County. They built a little town out of nothing high on the bluffs overlooking the Colorado River. They built the town while they were building the dam. I'm not going to give you all of the history, but there's a great museum in the Boulder City Hotel that tells the story very well.
I, of course was interested in the homes, neon signs and a lot of really fun Googie Architecture in the commercial buildings. Intelligent Urban Planning also creates lots of green space, as you'll see when you get there.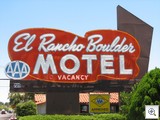 There's lots of interesting antique shops, specialty mom and pop stores and restaurants, and a lot of services for the boating public. Most of the motels along the main drag have been saved and restored, and I'm sure an overnight might be fun as well. Of all the day trips you can make from Las Vegas, it's definitely worth a couple of hours to explore Boulder City. Of course, to get to the actual dam, you have to either go around Boulder City, or go right thru it. I highly recommend the latter!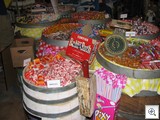 The whole concept of historic preservation has been alive and well in Boulder City for many years. Several of the native Las Vegans who were at the "summit" on Saturday remember that Boulder City is what ALL of Las Vegas looked like and felt like in the 50's and 60's. Oh, how I wish we could be as proud of Vintage Vegas as they are of Boulder City. I think it's worth the effort to try. There's lots of pictures below the fold: Just click on "READ THE REST OF THE STORY". FAIR WARNING! There's 3 BUZZ KILL photos at the end of the article!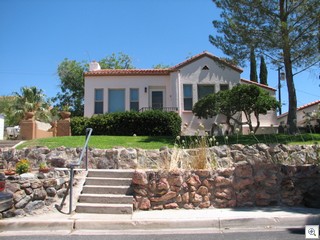 I noticed that there's no driveways on many of the homes that were built in the 1930's. I didn't go around back to see if there was any kind of off street parking.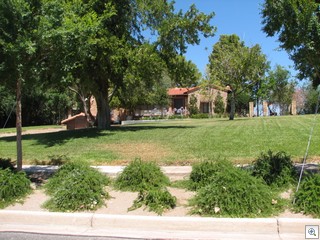 Impressive front yards are common in Boulder City Nevada.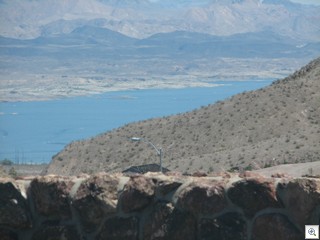 Boulder City Nevada is perched high on the hills above Lake Mead and the Dam.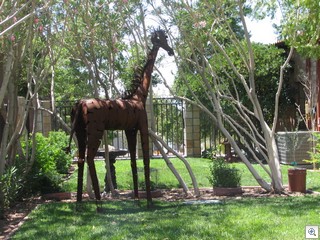 Having always been fond of Giraffes, I found this yard art to be especially endearing.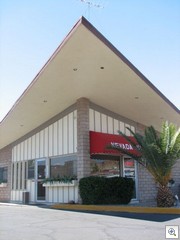 Googie is well represented and well loved in Boulder City.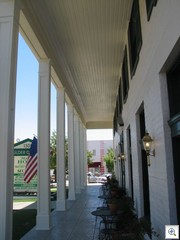 The Boulder Dam Hotel, where we held our summit.
These next 3 are the Buzz Kill ones I mentioned.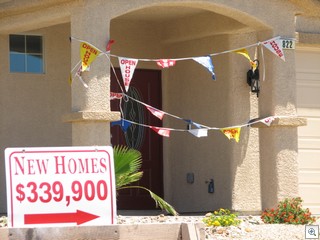 Don't look if you're allergic to suburbia, or to what passes as "modern" in 2008.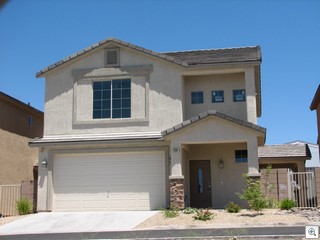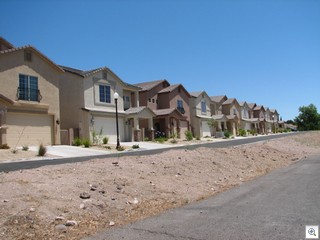 Tags: Boulder+City