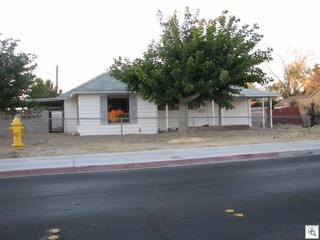 I complain all the time about the bank owned repos that are being neglected. In this instance however, the property at the corner of 10th and Oakey was the biggest eyesore around while it was for sale as a "short sale".
I complained repeatedly to rapid response – to no avail. However, last week it went back to the bank. It's not on the market yet, but at least they sent over a crew to clean it up.
I wish all the banks would do that to their properties. It wouldn't take much to make them more presentable. They'd probably sell at a higher price, and that much sooner if they did.
This particular one might be worth watching because it will make a great rental, as it has a full guesthouse in the back. I'll keep my eye out for it to come back on the market as an REO.