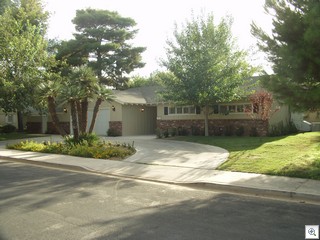 Many of you are new to VeryVintageVegas, but I want to tell you again about a very special property on 15th Street in the Marycrest Neighborhood of Downtown.
I've been involved with this home for just about a year now. It's been a year of high hopes, sad disappointments, and lots of behind the scene drama. The foreclosure and lending crisis of the last year has taken it's toll on a lot of really nice people. I'm not telling all the details, except for the parts that are public record.
There's many of you who have seen the home. It's been staged and emptied and staged again. It gone from ugly to gorgeous and now the landscape is in need of a spruce up again. The inside is just as beautiful as always. It's had it's price lowered and raised and lowered again and again. It's been listed with me, and then with someone else.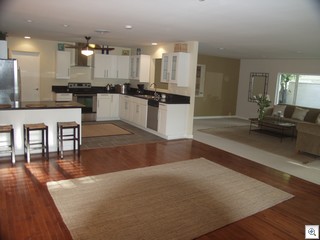 I've got the listing again, and this time we've priced it below market to get it sold immediately. In the past it was a constant battle of chasing the market down. I'll get the flyer made up today and posted in our featured homes section, but I wanted to let you all know that it's back on the market at 325,000. That's well within the range of an FHA loan and considerably less than the recent appraisal.
The pictures are from when it was staged with furniture. It's vacant now, and ready for a fast closing. The utilities are back on, and the landscapers are starting this week to get the lawns and shrubs greened up again.
I will tell you that $80,000 was spent to put in the new Ikea kitchens and baths, the hardwood floors, the new dual pane windows and doors. Lots of thought and attention to detail was given to the makeover of this home. The folks who did the makeover went for functionally modern, while maintaining the charm and character of a home on one of the premier streets of Vintage Vegas.
If you've considered it before, want to see it for the first time, or know someone who would love it at this price, just give me a call.