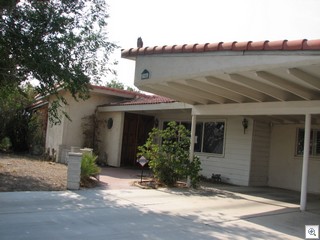 Obviously, we're talking foreclosures this week, and yesterday we found a fairly dilapidated mid century modern home that a bank just listed.
Actually, I've been watching it for a couple of weeks while the bank hauled away 2 dumpsters full of stuff, but there's still a ton of work to do in order to restore it to its former glory.
Custom classic mid mods rarely come to market. I'm sorry that this one isn't in better condition overall, but the redeeming features that are still intact will make it worthwhile. It's priced at $165,000 for just over 2000 sf. That's only $81 per square foot.
It's not for the first time buyer, though any mid century modern enthusiast would love to live there when it's restored.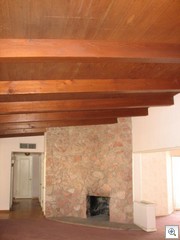 The beamed ceilings and rock wall fireplace, and walls of glass out to the brick patio are the primary features. I'm saving some of the cool little details and fixtures for the new series we're doing on "fun fixtures found in foreclosures".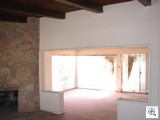 I'll be around all weekend if you'd like to see it, or if you'd like to talk about finding the right home or investment opportunity for you. Give me a call.