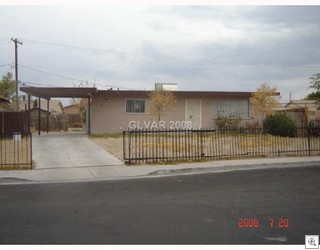 The banks are REALLY desparate in some cases. It's not what we normally refer to as Vintage Vegas, but there's some screaming deals out there if you're looking for cheap rental property.
And the listing agent has a great sense of humor! The remarks…
"Bank Owned Not a Short Sale.This home is not a major fixer upper so dont let the price fool you. Might need some carpets in bedrooms and a little paint,fence needs repair.Honey dont stop the car I will just jump out."
I didn't make it up… Here's the MLS link.