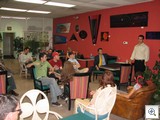 About 30 people attended last night's unveiling of the new adaptive re-use plans for the Huntridge Theatre. Every single person there was enthusiastic and excited.
There's still plenty to do to make this a reality, but Eli Mizrachi is as committed to it as the "Save The Huntridge Committee" is.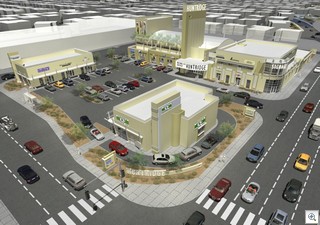 I'll let the drawings speak for themselves, but I do want to point out that the new plan saves the entire structure as well as ties it into the old furniture store and the old post office. The Marquee, and the monument sign and the barrel roof all gets preserved, and the entire new project will be in the Art Moderne Style that was designed in the 1940's.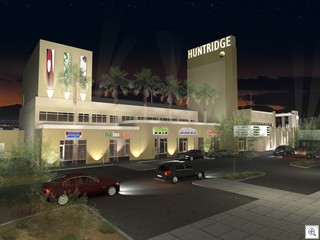 Challenges ahead include finding the right tenant mix (it's retail and office, but not a theatre or auditorium) getting a minor parking variance, and site plan reviews.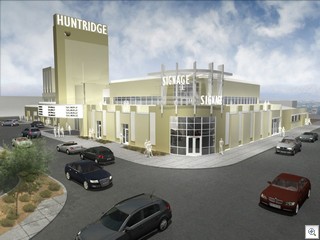 The next step in the process is the SEPTEMBER 25th Planning commission meeting. We'll be calling on you to attend and show your support as well.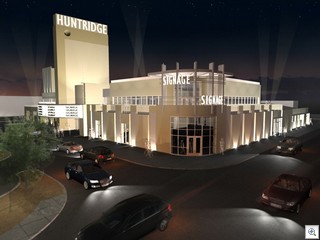 The Historic Preservation Community supports the preservation of the Huntridge Theatre In Downtown Las Vegas.
Andrew Kiraly At CityLife has been working up a story for the a while now. He's got current interior photos and more at the city life blog