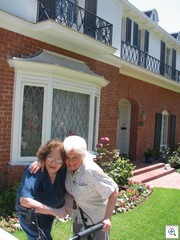 There's sure a lot of colonial architecture in Los Angeles however. This is Mazie and Eddie's home. It was built in 1937 as I mentioned the other day. It's not a style of home I'd enjoy living in, but I'll certainly give them credit for the amazing attention to detail that they gave to the restoration process.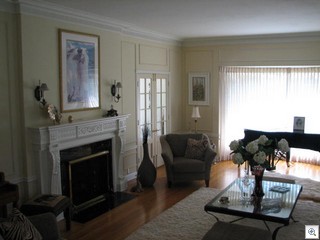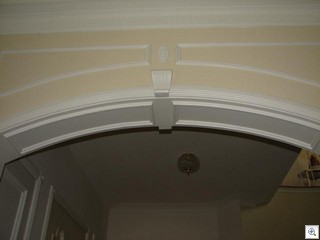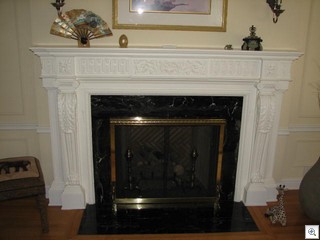 All of the woodwork in the home is hand crafted and simply exquisite. I don't think there's very many people left in the world who would be able to create all the woodwork on site. They don't sell moldings and trim like this at LowesDepot.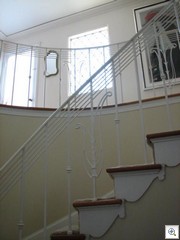 What did surprise me was the art deco style railings on the staircase. Eddie says that according to a neighbor, they are truly original to the house.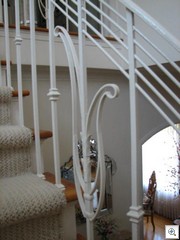 Mazie wouldn't allow me to take pictures of the kitchen, because she was cooking non stop throughout the weekend, and didn't want anyone to see the non mess. They did a mix of concrete counters with colonial cabinets that surprisingly looked terrific.