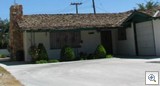 We're highlighting the pillars and posts and columns that hold up the patios and carports and awnings of the retro homes of Vintage Vegas. I'm also using them as an excuse to tell you about some of the classic and historic neighborhoods that make up Vintage Vegas.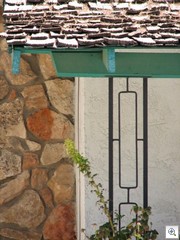 This little gem is from Rancho Vista, which is a little known, but very cute mid century modern neighborhood just north of Rancho and Alta.
There's a great mix of classic and ranch modernism, lots of decorative concrete blocks, and some really bargain priced repos.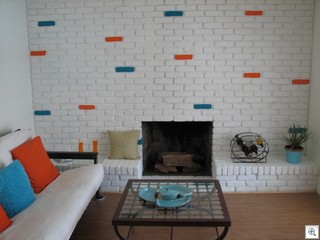 There's also a very special home in Rancho Vista that I had under contract, but it fell out of escrow. They were going to rent it out, but it's come back on the market now, and deserves to be re-considered by someone. The fireplace wall was the inspiration for what I'm doing to the block walls in my own back yard.
I'd still love for you to send me pictures of great support elements, especially those that are hidden away in the back yards.