Besides the ridiculously low prices, and the fact that the banks have no clue and are just trying to dump all this inventory, there's some seriously fun features to be found. The vast majority of foreclosures merely have one front picture. Usually there's trash cans, and they're taken after dark without a flash (see Worst MLS Photos). Occasionally we find a picture of the top of a faucet.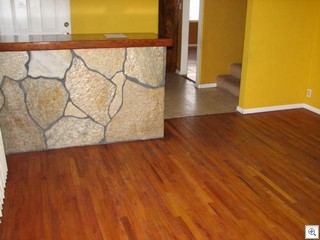 But I try to go to see as many of them as I can. Thank heavens for rechargable batteries and digital photography. Here's some of the almost 1000 photos I took in just in the last 3 weeks.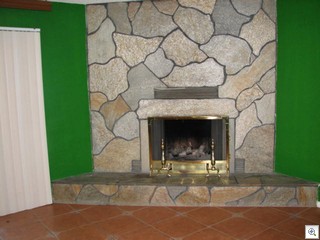 These first two are from a repo on 11th Street. It's over 2500 sf with a pool, and it's only 135,000! I can't imagine why they priced it like that, but first come first served.
There's plenty of improvements that can be made, but it's a great house and livable as is.
I was the listing agent when it sold the last time for 329,000!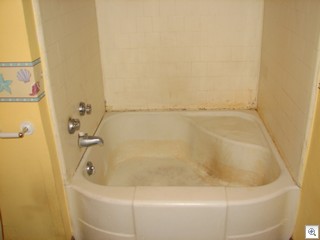 There's an abundance of Huntridge Bungalows at the moment that are bank owned. Some are in REALLY bad shape, and some just need some loving, but they can be had for less than 125,000 now.
There's even a few with the original square tubs in the bathroom. I've seen them in grey and white and blue and pink and green.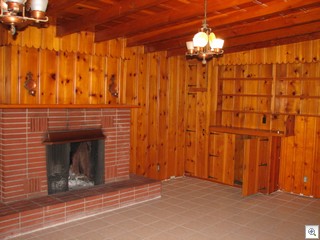 The rest of this Huntridge house is a dump, but the add on family room is a terrific backwoods hunting lodge. It was originally a Huntridge Home, but you wouldn't recognize it. Only $122,000.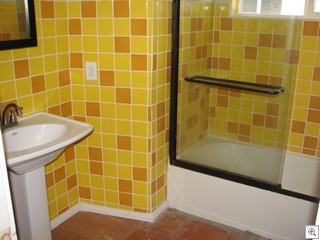 Jake grabbed this repo one on 6th street the other day before I could put up the pictures. I took these three while showing it to him.
And…we had amazing response time from the bank and the listing agent. From showing to contract (signed! by the bank in less than 3 days. That's another world record this week!)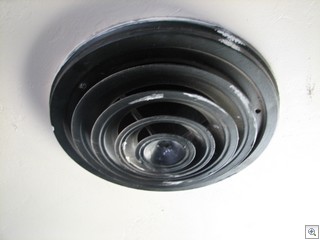 The whole house has these round AC vents. Jake's going to strip them all and have them powder coated at a body shop.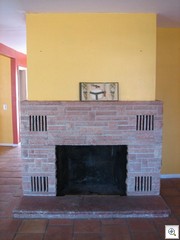 Here's his fireplace and the only piece of personal property left in the home which is a cute portable wine and cheese picnic kit. I'm guessing it's from the 70's.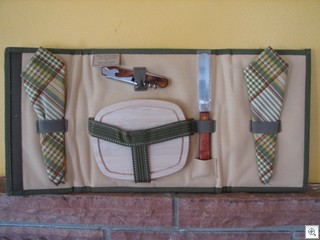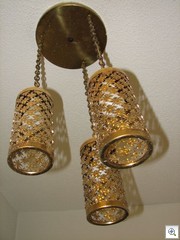 And scattered thru all of them are great lights, pink bathrooms, fun kitchens, awesome patios and tons of other fun features.
I've gotten the hang of working the foreclosures now, and there's some terrific property out there if you've got the time, energy, and money to put them back together.
If you don't…. I know of some killer houses that aren't foreclosures, but you have to pay more for them.
Either way, it's a great time to buy a piece of Vintage Vegas.