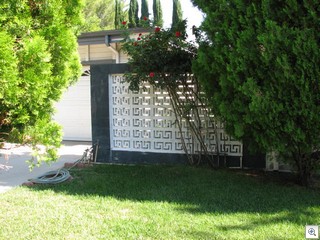 On my search for mid century modern homes in Los Angeles last week, I stumbled upon a couple of block designs that I've never seen in Las Vegas.
This first one was in the Eichler Homes Neighborhood of Balboa Park which I haven't written up yet. I'll get to it this week.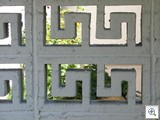 This double repeating pattern was in an actual sunscreen hiding a courtyard front entry.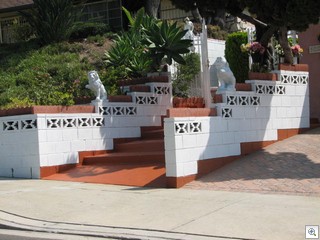 This one was in the in the mid century modern neighborhood of Los Feliz Estates that I shared with you earlier in the week.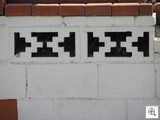 You know how obsessed I am with the decorative concrete block designs that were a staple of mid century modernism. If you missed it, or are new to VVV, there's an entire 50 part series on the subject that you can find with this link.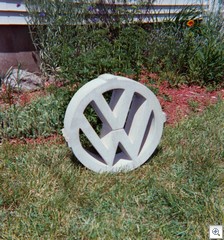 As an added bonus, here's a very special pattern that was sent in by a reader in Connecticut. There's more to the story behind this, and I'll do a full post on the VW block later this week.