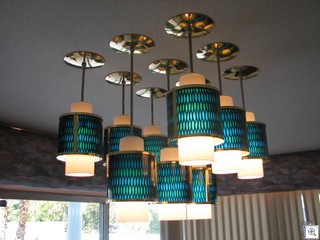 I've been given an exlusive listing to find the perfect buyer.
It's NOT a starter home, by any stretch. It's $547,000 and it's not going to be in the MLS, and there's not going to be a sign.
By far and away, this dining room chandelier isn't even the coolest of the original features and fixtures. It's just the one I'm going to show first. I'll be slowly revealing the rest of this showplace over the next few weeks.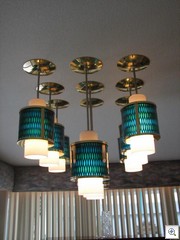 If you're a serious mid mod enthusiast, and seriously qualifiable, I'd be happy to tell you more. In the meanwhile, the location remains a secret, and I'm the only Realtor authorized show the property.
If you've been hiding in the wings waiting for that special opportunity….