I talked about Rancho Bel Air the other day. The reason I was there was to go see this bank owned home.
I snagged a couple of pictures to share with you that could fit into several of the different categories.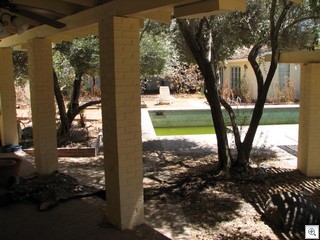 From the pillars posts and columns folder, there's this one that I didn't use. It shows much of the backyard and it's brick columns, green pool and and a corner of the full guest house/casita.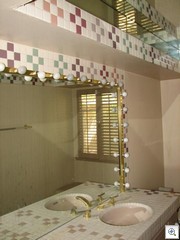 The home's a split level, which seems to be theme today. I found the upstairs bathroom to be very colorful. and the mid level powder room to be done in a gold pebbletec finish with black fixtures.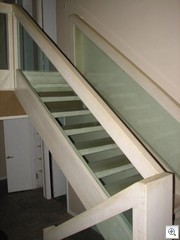 The open tread staircase and entertainment wall surrounding the fireplace are doen in white oak.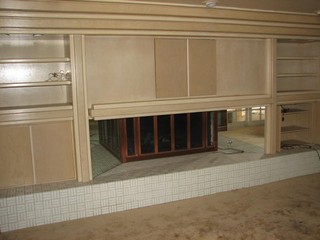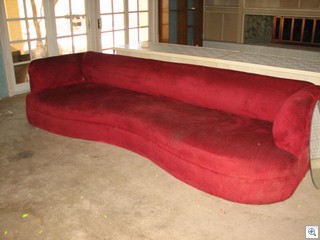 And for some reason or other, this 12 foot freeform sofa got left behind.

From the sad stuff folder, I found bulwinkle in a pile of junk in the garage.
The rest of the house is filthy, will need new carpet and lots of landscape help. There's a whole dumpster's worth of stuff in the garage, but it's priced at only $458,200. Why the 200? don't ask me!
I've yet to see a repo that was clean, loved, or move-in-ready, but that doesn't mean they're not redeemable or salvagable, and in all cases……you get what you pay for!