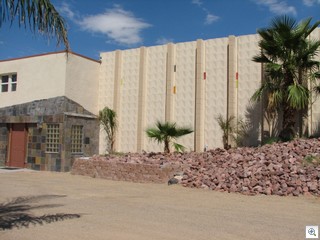 The owners of the Elvis House (they're agents themselves) tell me there's several offers now on the property, but the bank hasn't looked at them yet. If you recall, it's a short sale situation.
Several of you emailed me privately, or commented on the post asking where it was. The address is 2520 Castlesands Way. From Eastern and Desert Inn, go south to the first street which is Emerson. Go left or east to the first street which is Pacific. Turn right or South on Pacific to the end which is Castlesands. Right or west on Castlesands. If you miss it, you're not looking.
When you're on Emerson, by the way, you'll be driving past the gates of several of the Sunrise Villas Townhomes, just in case you're curious about where they are.