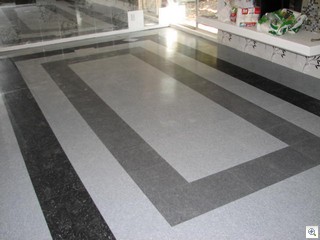 MaryMargaret and Cary Stratton are doing a restoration project in Paradise Palms. I stopped over on Sunday to see the VCT (vinyly composition tile) going down. I'd never seen the installation in progress, so I wanted to see how it was done.
They're using Armstrong Brand VCT, which is available in hundreds! of colors. They can be mixed and matched and your level of creativity is the only limitation.
Another brand that's worthy of consideration is AZROCK. I like that they have different geometric shapes as well as the 100's of colors.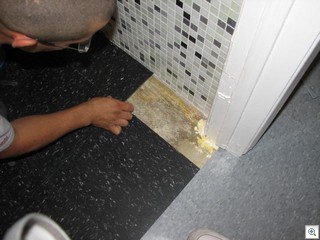 MM and Cary are working hard as this home will be on the tour that we're planning at the Atomic Age Alliance for next months Mondo Vegas Weekend. I'm on the selection committee, by the way, and we're looking for great examples of Mid Century Modern. If you've got a home you'd like to show off, give me a call.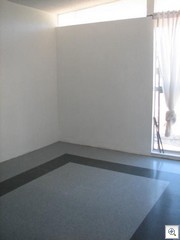 Many of the Palmer and Krisl designs from Paradise Palms have clerestory windows, and floor to ceiling windows as well.
Combine them with great floor patterns and you get very authentic Mid Century Modern.