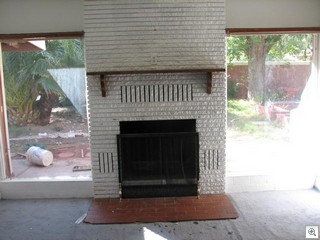 Yesterday we talked about the give-away bank owned fixer uppers. Here's a great one.
I need about a half dozen of these that are in great shape at the moment for the buyers who don't want to fix something up.
When they're bank owned like this, I like to concentrate more on the features that can be saved and salvaged than the parts that need to be rebuilt and re-designed totally.
This one is the best bargains in all of Vintage Vegas if you've got lots of time and money and energy.
It's only 49 a square foot! 2200 sf for only 110,000!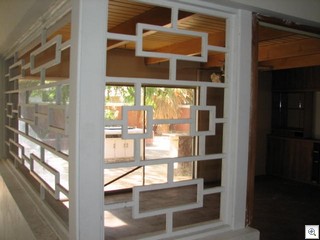 The kitchen is a disaster and beyond saving, but the beamed ceilings in the addition, walls of windows, pink and blue bathrooms, brick fireplace and more tells me that this one can become fabulous if the right person will take it on.
It would take at least 80 grand (by my quick estimation) to set this one right, but what great potential.