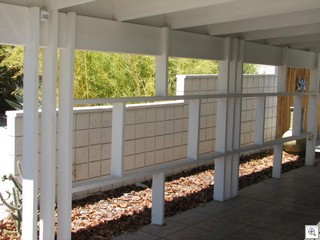 I didn't forget the pillars and post and columns series that we were in the middle of. I merely got sidetracked.
The carport in this Beverly Green Home is so much more fun than if it was held up by a couple of 4×4's.
When you're remodeling, or fixing up, you can get creative for almost no money at all. Geometric Patterns were a standard of design and architecture in the 50's and 60's.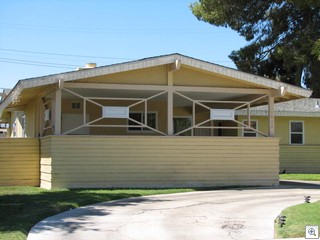 There's hundreds of great examples of what can be done with 2×4's and 2×6's. When you're driving thru the neighborhoods, take a look.
If there's one you really like, take a picture and send it to me. This is especially true if there's a pillar or post or column or design on a backyard patio cover that the rest of us should see.